Home
Measures Due to COVID-19
In response to the Ohio Department of Health's Stay At Home Order, effective Tuesday, March 24, 2020, the Erie Metropolitan Housing Authority will be closed to the public. Contact with the agency can still be made by telephone, email, documentation drop-off in the drop box being located outside the office doors, or by postal mail. The main telephone line to Erie Metropolitan Housing Authority is (419) 625-0262, and calls can be routed to staff members from that number. The agency website is www.eriemetrohousing.org from which additional contact and other information can found.
Available staff will do their best to return messages within a business day, but please be aware that call and message volume is anticipated to increase during this time, so patience and understanding is appreciated during this difficult time.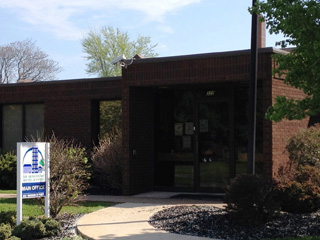 Erie Metropolitan Housing Authority welcomes you.
Thank you for your interest in the programs provided by our agency. It is hoped that this website will assist you in meeting your housing needs.
The Erie Metropolitan Housing Authority's mission is to be the area's affordable housing agent of choice to low and moderate-income residents of Erie County and to assist them in becoming self-sufficient.
The Erie Metropolitan Housing Authority is a political subdivision of the State of Ohio, and is governed by a five member Board of Commissioners who are appointed to five year terms by local elected officials.
The Erie Metropolitan Housing Authority operates and administers subsidized housing mostly with funding provided by the United States Department of Housing & Urban Development. Currently, Erie Metropolitan Housing Authority provides:
227 Public Housing Units
1,047 Housing Choice Vouchers
29 Elderly Units
A voluntary Family Self Sufficiency Program with the Voucher Program
A Homeownership Option with the Voucher Program
Thank you for taking the time to review this website. Please feel free to contact the agency if you have questions about the programs we can provide.